OFFICE : DECORATE WITH PLANTERS
If someone enters a dull-look office than clients will also feel lethargic, but if you keep plants at your workstations the environment will be always full of zeal. The planters should be placed at such angles or corners that employees can stare them from their desk, it gives them the energy to work with enthusiasm.It is found in many studies by scientist that plants have the strength that they can reduce anxiety, depression, work pressures, anger among employees at the workplace so there are patio planters which give a natural, modern, classy, professional style of look to your office. Plants possess such positive vibes that maintain the emotional & mental health of employees & enhance their productivity at work. But it does not mean that you flood your office with plants, in this sense, yet not hit any idea in your mind how with lesser plants your office can naturally look beautiful by choosing either modern patio planters or indoor patio planters or outdoor patio planters which cover larger area of space but it gives the attractive decorative appearance to your office space.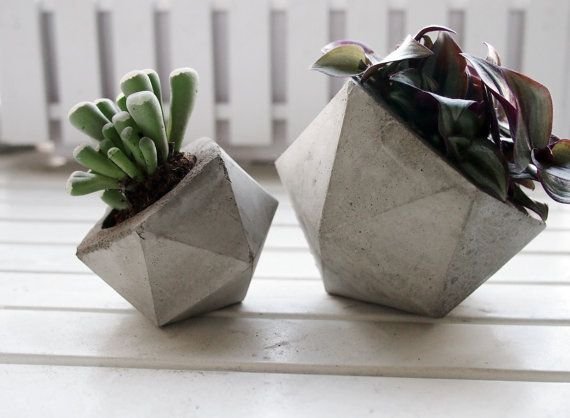 Many organizations use machines, from these machines many toxic gases release so plants possess the capacity to absorb those toxins. In a study done by NASA in the 1980s found that plants are excellent at absorbing harmful substances like benzene, trichloroethylene, and formaldehyde from the surrounding air.
As per a study by the University of Technology in Sydney that indoor plants can bring down levels of CO2 by 10% in air-conditioned offices, and by 25% in offices that don't have air conditioning. Apart from these, planters also help in absorbing sounds like constant tapping on keyboard or ringing of mobile phones, hence planters attract the clients & talented people it makes the office surroundings lively. Urn planters are best for the offices because there is no need to look after them as they are not sensitive like plastic & wood planters. Stone&Woods manufacture & design the stone planters in various shapes & styles which will surely be going to make your place graceful,so reach us .
Resorts & Restaurant & Café's: Bringing Nature In With Planters
To make your restaurant interiors or exteriors fascinating than using large garden planters is the finest idea as these types of planters act like modern art sculptures, it is a fact that children also plant lovers & nowadays the current generation is conscious towards nature.Placing planters at restaurants make people more amusing, even old age people will visit the restaurants just because of planters. You can keep different shapes of patio planters if you want to give a glorious look to your place like square patio planters, rectangular patio planters, antique patio planters, you can also use casted large patio planters which will act like art piece. In resorts, if in rooms you keep planters the people who come to spend their quality time will change the mood of tiredness to energetic. These feelings will influence them to again visit your places. Stone&Woods is there to make your place interesting by giving ideas that how to put urn planters at your place.
GYM's : Natural Fitness with Planters
Plants of different colors at the gym will influence gym goers attractive which will help them to concentrate on their exercises & workouts. It sometimes boring to do exercise at the gym so planters make them feel pleasure to do physical exercise. It will create exultation among gym-goers to join the Gym. The question raises in mind that where we can put planters ,stone&wood suggest that you can use small outdoor planters & pot planters as gym is closed room so there is need to maintain plants for these stone planters boxes will be most suitable. If you want to put stone planters at your place then get in touch with Stone&Woods.
Hospitals-Breathing Healthy with Planters
It is found in studies that when patients stare at bricks or walls than instead of that if you keep planters than the results come out better as their health improves gradually after looking to planters. It is truly said by someone that "nature heals the pain". Stone planters are fit for keeping at hospitals as stone has quality that no microorganisms or bacteria's sticks on it as well lichen not even grow if use wood or plastic planters than such issue might be found more responsible to increase the infection in the hospital environment .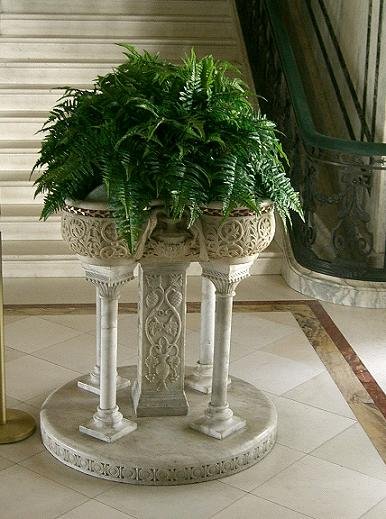 As per a study by Japanese it is concluded that plants releases few oils which benefit in reducing the production of cortisol ,a stress hormone, it linked to the development of heart diseases ,sleep problems, depression, heart diseases. So, to keep stone planters at your hospital or clinic will be advantageous as it gives a decent appearance to your place & for that you can approach to Stone&Woods to provide the different garden pots& planters for your hospital garden landscape or hospital room space.