If you are looking to rejuvenating your old residence or finding ideas to decorate your home or office, then do not rush, sit back & relax. We have a solution for you. If your residence or industrial spaces is situated in that area where there is traffic & need arises to paint or change the wallpaper within 3-4 years, then the best way is to choose stone wall panels.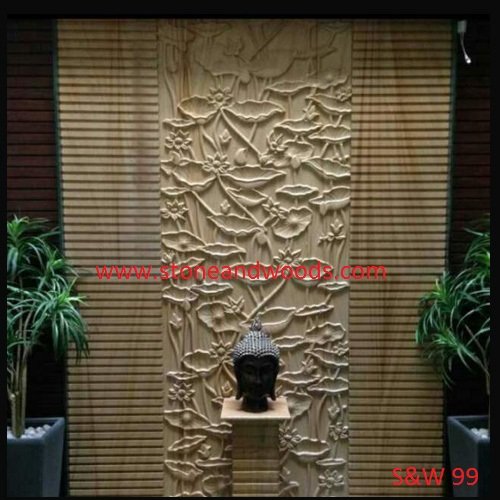 Many of the home or office owners are inclined to boosting their interior performance by adding stone wall panels inclusive of colour, texture & character to their interiors & exteriors both. Stone wall panels are found in various kinds such as 3D stone effect wall panels and natural stone wall panels.
In today's time, many interior designers choose 3D stone effect wall panels as it is a decorative masterpiece & fill your place with energetic vibes. Wall panels are frequently used at the entryways, kitchen, living room, bedroom as well in the bathroom. Bathroom stone wall tile panels are trendy nowadays. At the exteriors, stone wall panels are fixed for an attractive look. For your commercial space, opting natural stone wall panel is a custom. Quartz stone wall panel, granite stone wall panel, slate wall panel are most popularly applied at exteriors which give an elegant & professional appearance to your area. Instead of selecting light colour stone wall panels in the interior, you can prefer black stone wall panels as it will give distinctive look to your office.
All kinds of stones like sandstone, marble, granite, quartz, slate, etc. are bases for wall panelling. There are different wall panel styles. Most commonly used are stone wall tile panels which are structured in such way as are tiles of the same stones. Designs are cut to size in patches and are fixed in walls with some gap in between. You can follow this idea to have 3 walls with colour & the other wall can have wall panels.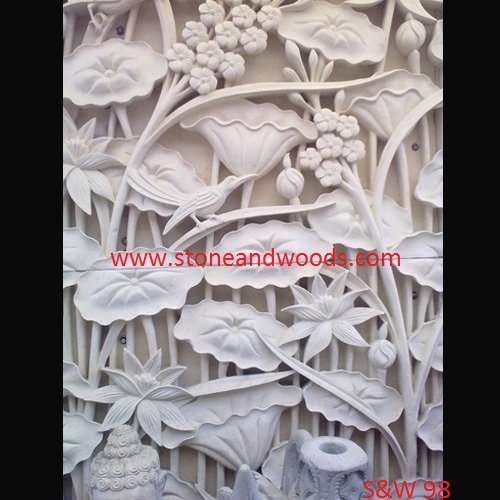 The stone wall panels are manufactured distinctively for both exteriors & interiors. You can also apply ceiling wall panelling. The wall panels are designed in either traditional or modern art of style. Whichever you choose will give glamour to your home and office.
If you want to give a unique style to your spaces then stone carving wall panels are the best. It is distinguished from other wall panels as it is made by using tools; similar to engraving on something which will appear vibrantly marvellous on your outdoor or indoor. You can use stone panel wallpaper which will electrify your room by filling the room with enthusiasm. It sounds like it is difficult to install but this is not much heavy due to hi-tech technology made in thin sheets which can be sophisticatedly fixed up in walls. Sometimes it happens that to cover your plain walls, you can choose stone panelling. If you feel bored with old-looking walls, then designers apply stone wall covering on the walls to break the monotony. When you desire to have a simple appearance then 3D textured stone wall panels will be most suitable for these purposes.
The Benefit of Stone Wall Panelling
Are you fed up with wall paint or wallpaper? Are you eager to embellish your spaces? Stone wall panelling is the answer.
It is easy to fix and install.
It is resistant to humidity, sunlight & eco-friendly also.
The stone wall panels are economical as compared to stone wall flooring or stone wall cladding.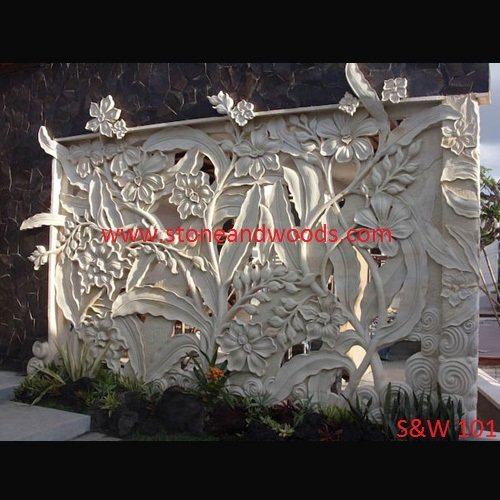 As you know natural stones possess textures so if you select marble based wall panelling, then a wavy pattern will make your space glorious. There will be no dust or mess involved which will lessen your cleaning process. Wall panels are long-lasting due to high durability.
There are various designs inculcated within a wall panel which adds charm to your home. There are many spades of colours available in stone wall panels as per your objective to match with the walls should select the colour. Stone wall panels are the most effective concept to refurbish your old residential or commercial spaces as well to grandeur your home style or commercial life.
Further, you can access our inventory of stone wall panels by approaching Stone & Woods which creates modern or traditional both designer as well as 3D stone wall panel, we accept orders for our customers who want wall panels as per their wish.