When you enter your bedroom the first thing that catches your attention is your bed and you want it not only comfortable but which suits your style and defines your personality. Gone are the days when a bed is just another piece of furniture in your bedroom. In the modern age, people want their beds which give them a royal feeling along with comfort. For having a royal touch in bed designs people usually prefer handicraft wooden beds also with gold and silver touch in it. Some people prefer both modern as well as handicraft designs for their beds. Despite various technologies and changes in society, people get attracted by handmade goods made using skill and art.
Today People want to have antique as well as rustic touch in designs. people want their beds which shows the aura of their bedroom and for that they want their beds to have wooden bed designs along with comfort. People can customize their beds according to their budgets. They can pick their size, storage options, designs, fabric which is unique for them. Some people want royal touch in their bed designs which shows culture for that beds made of different handcrafted rustic designs craved of golden and silver is a perfect fit for them. Some people want their beds to have a modern touch which shows their sense of living so they prefer beds made of modern craved designs.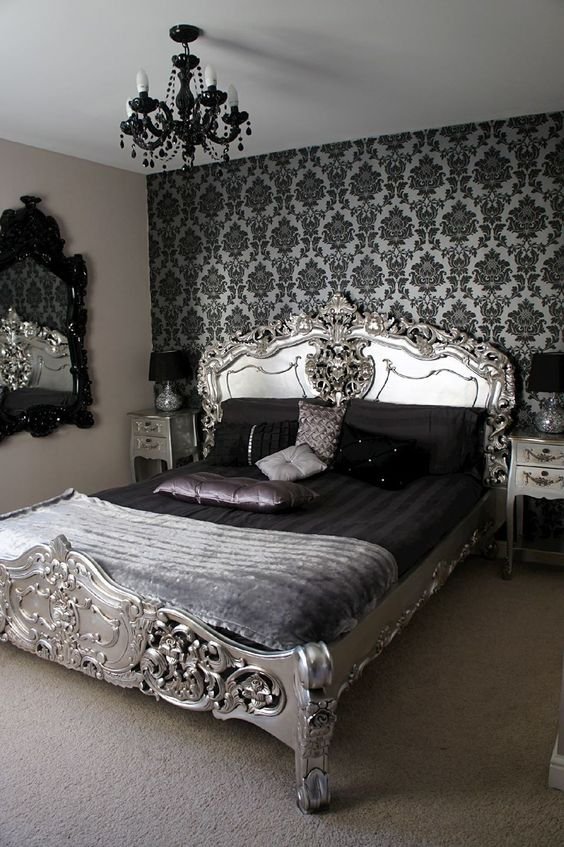 Reasons why you should invest in solid wooden furniture-
As the natural focal point of the space, the bed you choose defines your bedroom's overall look and feel. Choosing a wooden bed is nothing less than a work of art. After all, a bed is not simply a bed; it's your alter ego, with which you spend about one-third of your life. Different types of woods are used in making different types of beds like walnut, maple, mahogany, birch, oak, cheery, pine, sheesham, teak, bamboo, etc. Today beds are made according to the customer's taste and preferences which have a modern touch in it. There are craved beds, craved silver beds, modern designer beds, and many customized beds according to customer needs. Before shopping imagine what bed do you want and find the best one according to a type of wood, height, storage, durability, design, color, size, fabric, and comfort. Some of the best picks include acoustic panels, decorative panels, architectural carvings, entire interior paneling. If a bedroom with all royal grandeur has been your dream then choose the wooden qualities you need along with the furniture types to redefine your royal bedroom living.
TYPES OF BEDS AVAILABLE-
WOODEN HANDICRAFT BEDS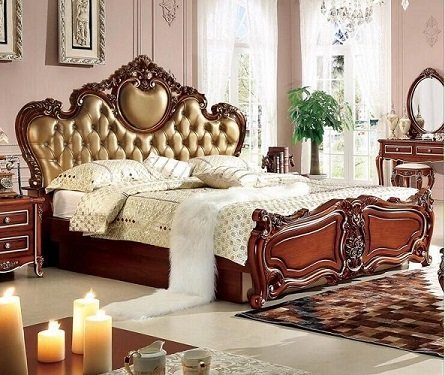 Wooden handicraft perfectly suits any home décor. the Type of wood determines the longevity and strength of a wooden bed. Hardwood like Sheesham, teak, oak, cheery, maple, mahogany, birch, beech, walnut, ash. Hardwood beds are sturdy, reliable, long-lasting, and requires less maintenance.
WHITE METAL BEDS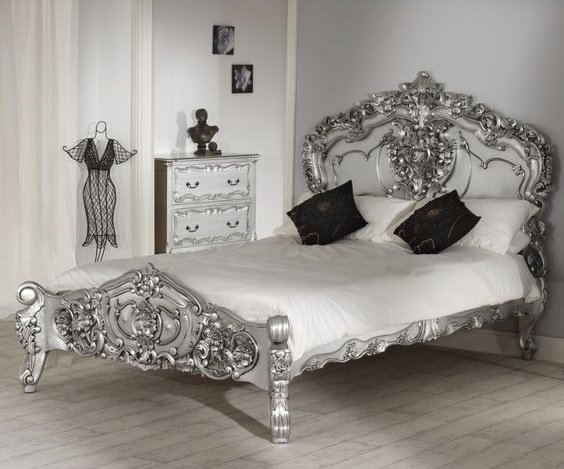 The White metal is a series of often decorative bright metal alloys used as a base for plated silverware, ornaments or novelties, and many more. White metal beds are soft, tough, and ductile with a very shiny look. It enhances the overall look of the bedroom. They are designed with utmost precision and are budget friendly. 
BRASS BEDS –
Brass beds can be made in silver, white metal, brass sheet. Brass with wood has its unique combination that adds richness and makes your bedroom look royal and rich feels to the furniture. It can be replaced as gold. The look of the brass is minimal yet modern.
SILVER CRAVED BEDS –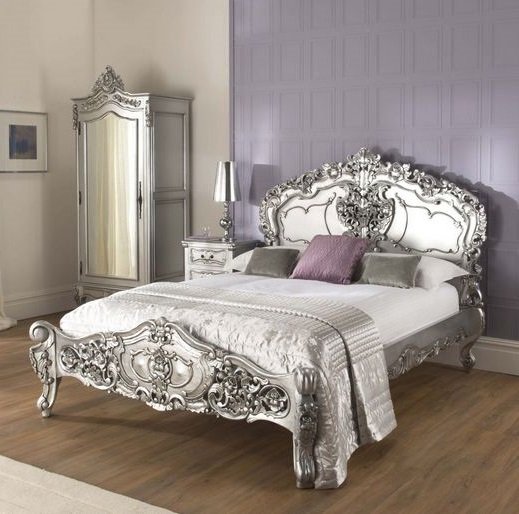 Silver has long been valued as a precious metal. It has a brilliant white metallic luster which gives a modern look to the furniture. The etched wooden structure is coated with a pure silver sheet. The sheet is flexible which makes it easier for coating over deep carvings without any cracks. Silver craved beds give a royal feeling to the overall room décor.
We manufacture and supplies a wide range of Indian handicrafts to almost all countries in the world. Our handicrafts are created usually by hand or using traditional methods. We also customized our products according to the customer's preferences, convenience, budget, style which matches their home décor. We make sure that our product is authentic and doesn't cause any inconvenience during delivery. The Good thing about wooden furniture is that it perfectly suits any home décor and aesthetics