Nowadays young children & youngsters are getting interested to involve in gardening activities. It is found in studies that nature has magic that soothes an individual's inner feelings.
Gardening is an activity that makes feel people relax, stress- free, it shifts a person's mood from boredom to feel life.The most beautiful fact about plants is that they care freely always garnishing nature without complaining about the weather conditions. Planters are additions to the style of home, office, hospitals, college &school, etc –both indoors & outdoors. Planters are found of different materials & styles, so what type should be selected for your plants?. Some planters are available like stone planters, terracotta, plastic, clay pots, concrete, metal, wooden, etc. You just list out what kind of planters will suit your purpose & then choose the right one.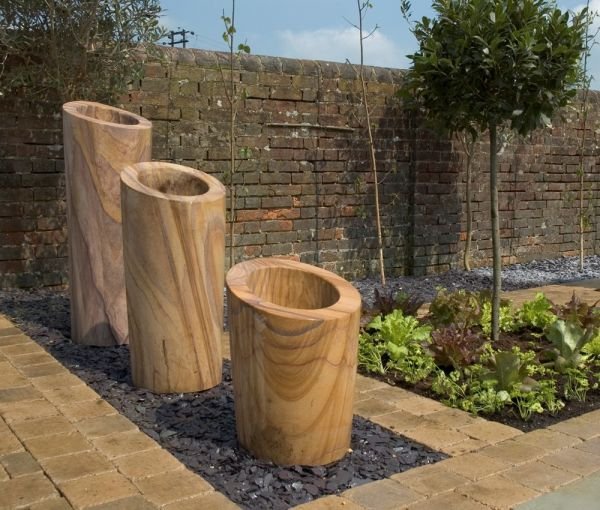 If you go for terracotta than you will have issues that it cannot hold plant roots properly but it is not cased with stone planters, as these can let any kind of plant spread their roots. There are few seasons in which it cannot be successful as well it can easily crack or shatter if knock over. In harsh, cold conditions these planters can crack if left outside & in sunny locations, these can dry out rapidly.
If you go for wooden planters then again the issue comes of that these cannot sustain in all seasons, but stone planters can survive in summers, winters & rainy seasons than stone planters are most suitable for these purpose as stones possess the quality it can absorb heat, in cold weather conditions these become cold so it is concluded stone planters can sustain in any environment conditions. Due to this reason nowadays, it is becoming popular among garden lovers to use stone planters. It is the mindset & of many people that stone planters are very expensive but it's not like so there are cheap stone planters manufactured at today's time.
If you do not have enough space at your home or office in such case you can decorate exteriors & interiors or corners by adding greenery to it, as there are many benefits of adding plants at spaces which are listed as below:
HOME: DESTRESSED YOURSELF WITH PLANTERS
Stone planters are likely to be trendy these days as they are durable. It is generally the perception of many gardeners that stone planters are always heavy but nowadays due to hi-tech, there are lightweight stone planters available in the market. On-demand you can ask the shopkeeper to manufacture lightweight stone planters. If you are a person who is fond of cooking then you can start planting herbs at your kitchen in stone planters pots so that it with minimize size can cover little area of your kitchen space which adds to your food aroma, flavor, fragrance, freshness. Stone planters are good for these reason as herb roots grow gradually so it gives proper space them to spread the roots & can firmly hold the roots.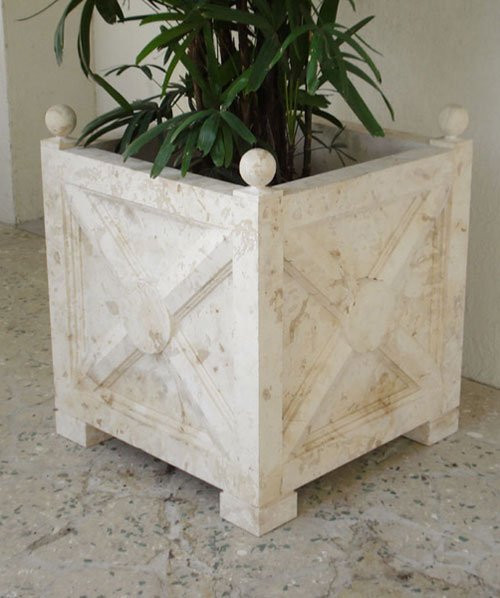 You can keep flower plants in your living room which gives a refreshing feeling to you, it also helps in keeping your bond in the family healthy, it beautifies your space & add fragrance in the home environment. Planters also remove negative feelings from someone's life.If you do not find enough area for planters than you can use balcony or your terrace for planters as there are indoor stone planters available. You can also use large or small garden stone planters for your home garden.
In this context, for your plants, you can choose colorful stone planters which are having designs or carvings. Now it depends on you that what kind of design your home space makes beautiful as there are two designs –traditional & modern. If you want the simple, classy, decent look then you can select grey, cream, light pink, matt black, shiny black stone planters with traditional designs, if you want a stylish, fancy look then go for modern design.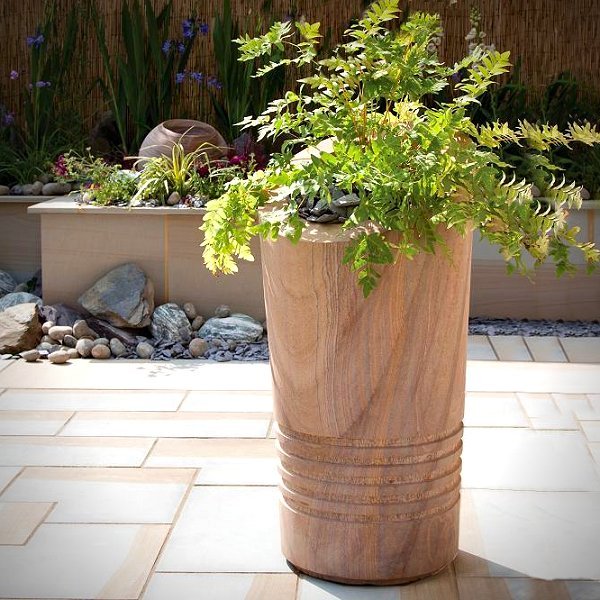 If you want to customize the stone planters than you can by your efforts make them attractive for that you need to purchase a simple light color or no color stone planter & paint your favorite color on it. Also, you can make pictures, characters, etc to it, it will be your wish of a planter. Designer stone planters or antique stone planters complete your home interiors acting as a decorative showpiece. If you want to make your indoor or outdoor ravishing than contact Stone&Woods which always likely to create your type of stone planters.
You can Buy Them at https://stoneandwoods.com/planters-2/