Buddha 3D Models S&W 317
December 31, 2016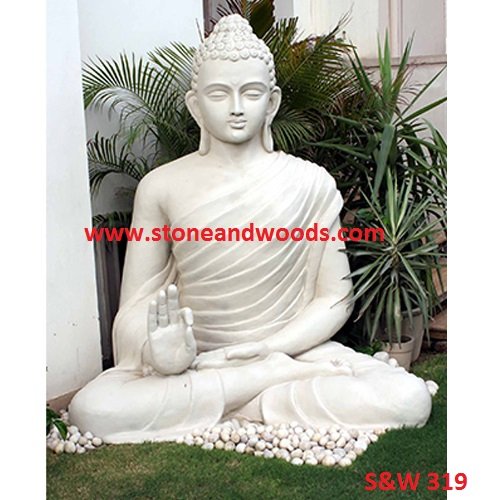 Gautam Buddha Marble Statues S&W 319
December 31, 2016
Gautam Buddha Marble Statues S&W 318
Description
This Buddha bust has a still expression on his face with a serene smile. Anyone who would watch it would feel the positive vibration that this idol will send. This idol has an urna, or a third eye on his forehead.
| | |
| --- | --- |
| Material | White marble |
| Design | Buddha bust |
| Code | S&W  318 |
| Finish | Polished |
Features
Uniquely carved smile with full lips.
This idol has a third eye.
The eyes are downcast beautifully.
Care instructions
Do not attempt to clean in extreme temperatures.
Use spray bottles instead of power washers.
Use environment-friendly soap along with water.
Wait for a dry day to clean your idol.
Brush off dry debris.